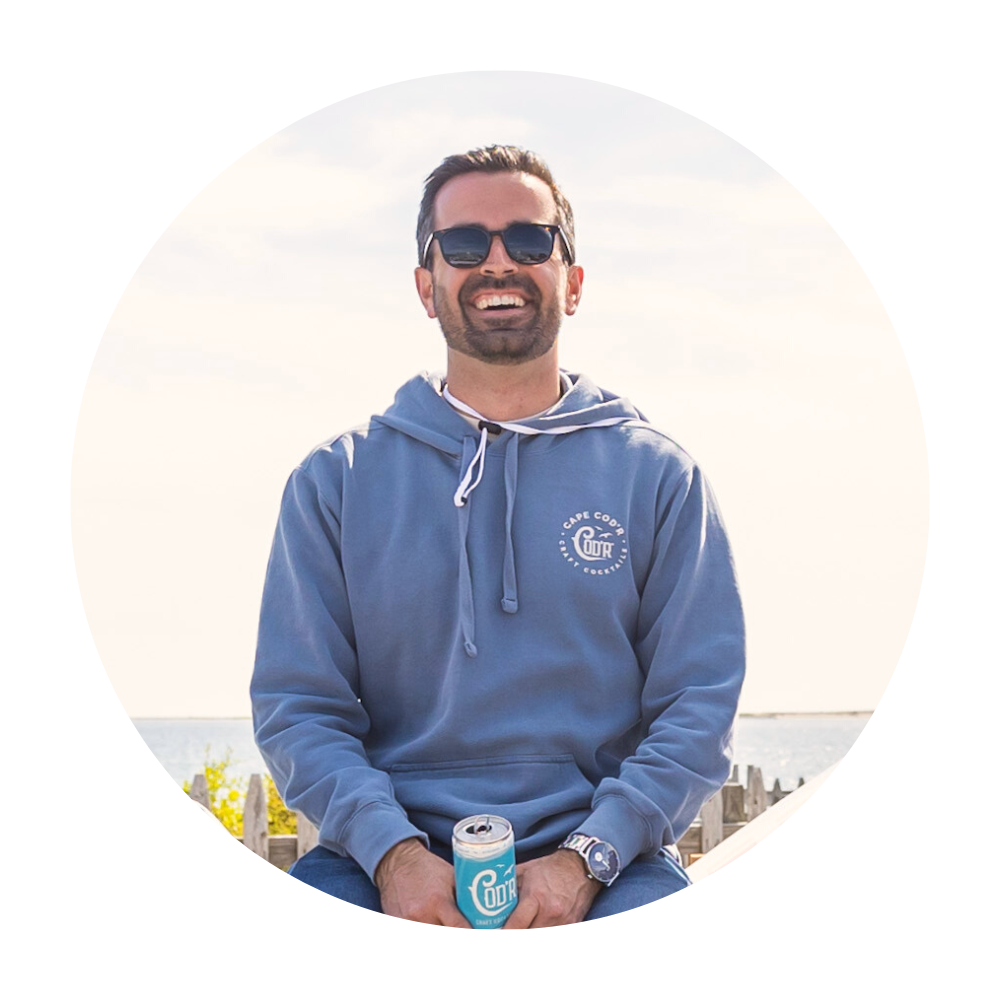 KEVIN O'LEARY
CO-FOUNDER
While drinking his first Cape Codder cocktail with his Grandpa "Ampa'' watching the sunset on the deck of his Dennis Port home, Kevin wished he could bottle up that feeling. So he did… in a can. Embodying the "work hard, play hard" mantra, Kevin spent 8 years climbing the proverbial corporate ladder, all while continuing to create special memories with his family each summer on Cape Cod. Knowing how special the Cape is to so many, Kevin created Cape Cod'r so you can find your Cape feeling, no matter where you are.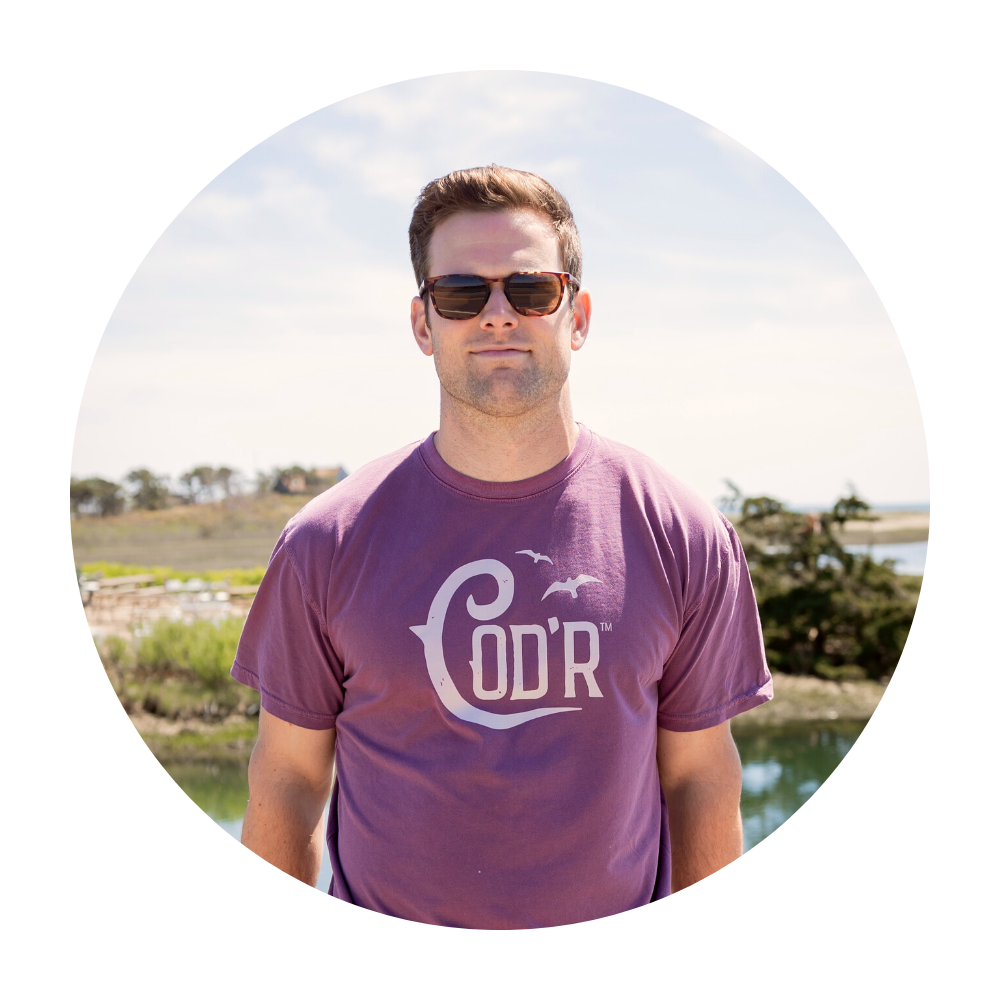 Will PATCH
CO-FOUNDER
Goes to Chatham Bars Inn once, and thinks he's a Cape Cod regular. But hey - can you blame him? Look, the guy knows how to bring the good times and good vibes. It only made sense for him to team up with Craft Cocktail Hall of Famer, Kevin O'Leary. He joined his brother-in-law in 2020, bringing his background in finance and management consulting to help the Cape Cod'r crew.  When he's not cracking open a Cod'r, Will is most likely out getting wrecked by a wave or testing out the latest and greatest bucket hat technology on the beach or golf course.
Taylor Bramhall
DIRECTOR OF SALES
Firmly believing that golden hour is the most important hour, Taylor joined the Cod'r crew to ensure that all Cape Codders - from tourists and weekend warriors to summer kids and year-rounders - have the perfect beverage to enjoy with family and friends. With over a decade of experience as a sales and distribution executive with some of the world's leading consumer packaged goods brands, he knows how to deliver a wicked product to the people. Oh, and don't be mistaken: September is still summer, so catch Taylor swimming, sailing, and fishing for stripers out on the Cape well after Labor Day Weekend.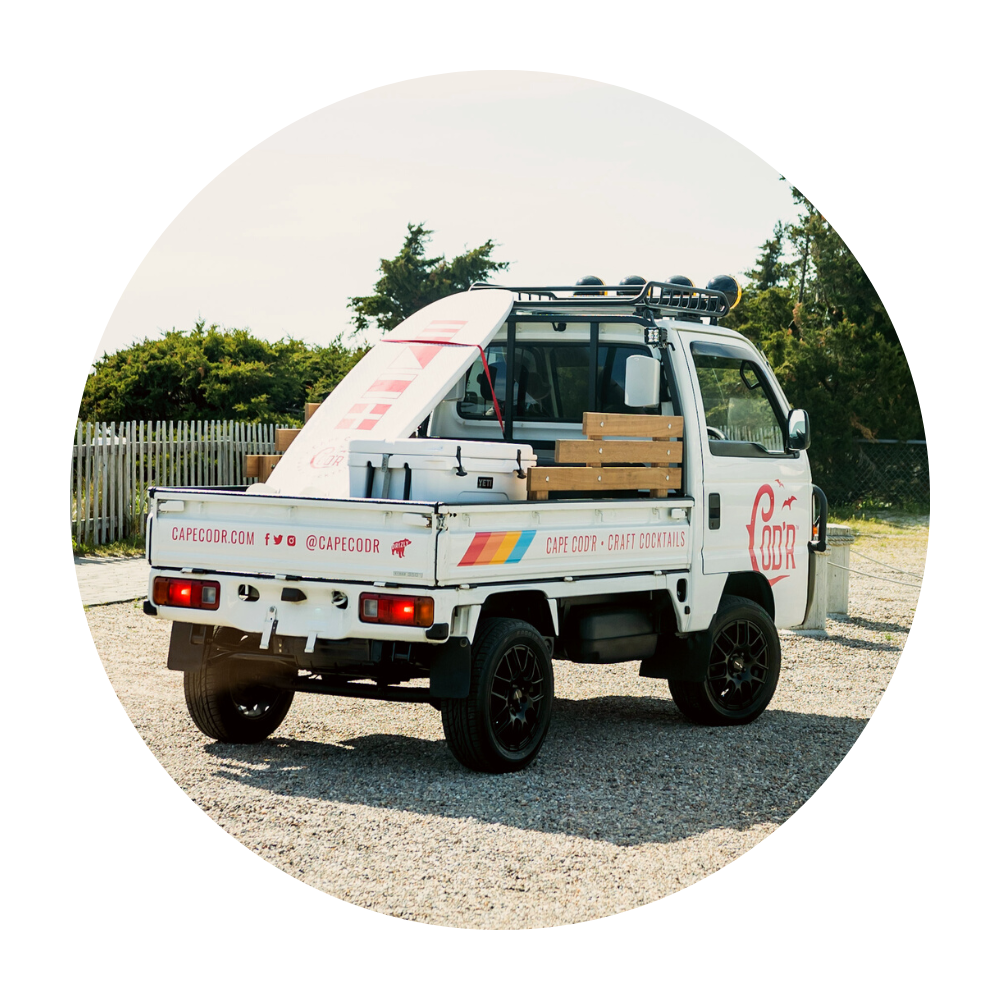 peanut
COD'R-MOBILE
Bringing good vibes and good rides, Peanut is the one and only Cod'r-mobile! You'll find Peanut hanging out at all the places you can find Cod'r, and she loves saying hello to all the fellow Cod'rs in the community. Equipped with a Yeti cooler to keep the Cod'rs ice cold and a custom Cod'r board, she's quite the adventurer. When you spot her out on the town, make sure to give her a shoutout on social, she loves a good photo op!
WE'RE COOL, BUT NOT THAT COOL
ARE YOU 21?
COME BACK WHEN YOU'RE 21